National and local discounts
Enjoy exclusive member only business savings and discounts through our partners.
From petrol to paper clips, Chamber members enjoy great discounts on a wide range of products and services from leading New Zealand suppliers.
Warriors
On Friday 19 July The Vodafone Warriors are back in the capital for the first time since 2016 for a match against the Cronulla Sharks. As an exclusive offer for Chamber members, the warriors are offering a $500 discount when you book a corporate table for the game. Get in touch here to redeem your voucher.
HERTZ
When you choose a Hertz rental you can be assured you will receive a well-maintained vehicle, world-class service and exceptional value. Hertz has one of the newest fleets in New Zealand, including hatchbacks, sedans, 4WDs, vans and mini buses with an average vehicle age of just eight months.
With offices in all major cities and airports around New Zealand, Hertz offers a wide range of pick-up and drop-off locations. To further enhance your rental experience, Hertz has an innovative range of offerings including the Hertz NeverLost Navigation system, Hertz New Zealand Audio Travel App and Premium Roadside Assistance as well as flexible hire options.

Please visit hertz.co.nz to rent fast and easy with Hertz.
Vodafone
Be a ready business with Vodafone. Sign up to or re-new one of their business plans for 24 months and you can get 3 months half price as a Chamber of Commerce member.
Save on mobile, broadband and fixed communications services with Vodafone.
The New Zealand Chambers of Commerce has teamed up with Vodafone to offer members 3 months half price (on base plan only) to new and re-signing customers on a 24 month term.
To sign up, contact nzchamber@vodafone.co.nz or call 0800 888 129.
Spark Business – Hutt-Kapiti
Spark Business Hutt-Kapiti is a localised service looking after small businesses between Otaki and Porirua. Our job is to understand your business needs and tailor the right solution… just for you.
Our services include:
One point of contact for all your business needs
One-to-one conversations at your premises, at a time that's convenient to you.
Choosing the right landline, mobile, data and PABX solutions for your business.
Regular business communication health checks to make sure you are always on the right plan
Call 0800 26 36 36 to book a visit from one of our business specialists, mention you are a Chamber member and you will go into the monthly draw to win a mobile phone.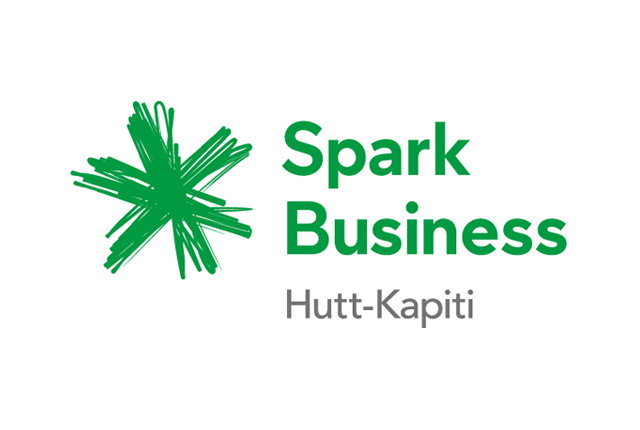 Z Energy
When you sign up for a Z Card, as a Chamber of Commerce member you'll get 8 cents per litre off the advertised pump price at Z service stations nationwide. You can also earn Fly Buys points, or Airpoints Dollars on your fuel spend.
Whatever business you're in, the last thing you want is to waste time on fuel administration. That's the beauty of the Chamber's Z Card. It's a handy fuel card designed for busy business people. You and your staff can use it to fill up and pay securely. You can keep track of all your fuel expenditure online through Z Card Online, as well as streamline your GST returns – leaving you with more time to get on with your real work.
Z does the administration, you do the business.
What's on offer for Chamber of Commerce members with Z Card?
Save 8 cents per litre off the advertised pump price at Z service stations nationwide.
Save 13.5 cents per litre off the national list price at Z truck stops.
No maximum fill limits, or minimum spends, apply. You'll save with every fill.
15% off WoFs and CoFAs at VTNZ outlets throughout the country.*
Earn Fly Buys points, or Airpoints Dollars, on your fuel spend at Z service stations.**
Credit terms, twice monthly invoices e-mailed straight to your inbox and payment by direct debit.
No transaction or card replacement fees; just a $1 monthly card fee (excl GST) per month, per card, plus
Access to Z Card Online, a free online tool giving you the ability to manage what you can buy on your card, set up alerts for when you're close to reaching your ideal monthly card spend, and access to useful reports about your fuel use and overall spend.
OfficeMax
The Offer . . .
Huge Range of Products – over 16,000 in-stock products including:
Stationery
Specialty Business Papers
Cleaning & Hygiene products
Coffee, Tea & Kitchen Supplies

Printers / Copiers
Monitors, Mice & Keyboards
Ink & Toner Cartridges
Art Supplies

Furniture
First Aid, Safety & Emergency Preparedness Kits
Packaging & Mailing Product
And much, much more!
Low prices - Members receive additional discounts off our already low business accountholder pricing backed by our Price Match Promise*
Convenience – order online or by free phone, free fax or email and receive quick, free delivery on orders over $50+gst placed by 3.00pm*
If you already have an OfficeMax account, email chamber@officemax.co.nz and ask to have it linked to our Chamber member offer.
Top open an account, click this link to apply.
The online form only takes a few minutes to complete and we often have your new account opened within 24 hours.
Simply forward the notification email you receive from OfficeMax to chamber@officemax.co.nz to ensure that your new account is linked to Chamber member pricing.
Accessing the discounts without an account . . .
If you prefer to pay as you go using a credit or debit card to collect credit card points or rewards, shopping with OfficeMax is easy . . .
In store - When you are ready to pay for your items, ask the OfficeMax staff member to ring your purchases on the Chamber of Commerce Cash Account and any additional discounts will automatically be applied. You can pay by cash, eftpos, credit or debit card.
Online – email chamber@officemax.co.nz and OfficeMax will send you a special link to a Chamber member's only website that enables you to purchase online and pay by credit or debit card. The prices you see online using this link will include all applicable member discounts.
* Click any of these links to view OfficeMax terms and conditions, Price Match Promise or to find your nearest OfficeMax retail store.
+ your savings may vary based on the types and quantities of products purchased.
Noel Leeming
Save on electronics and appliances. Noel Leeming has partnered with New Zealand Chambers of Commerce to offer members fantastic savings on products in its Noel Leeming stores nationwide. Noel Leeming also offers businesses a range of support services:
Payment Options: We can customise payment options to suit your business needs (including account credit terms and operating lease)
Commercial After Sales Services
Tailored Product Solutions and Promotions
Tech Solutions: Our mobile Tech Services team have the know-how to set up today's technology.
Whether you're setting up in the home or in a small business environment contact Tech Solutions to find out more on 0800 555 989

Data recovery, management and tech support
Tech Solutions offers everything you need to get your new technology working. Our expert mobile technicians are ready to deliver, set up and show you how to get the most out of your new technology.
For more information call 0800 737 5223 or visit www.noelleeming.co.nz/techsolutions